Celebrate National Lipstick Day!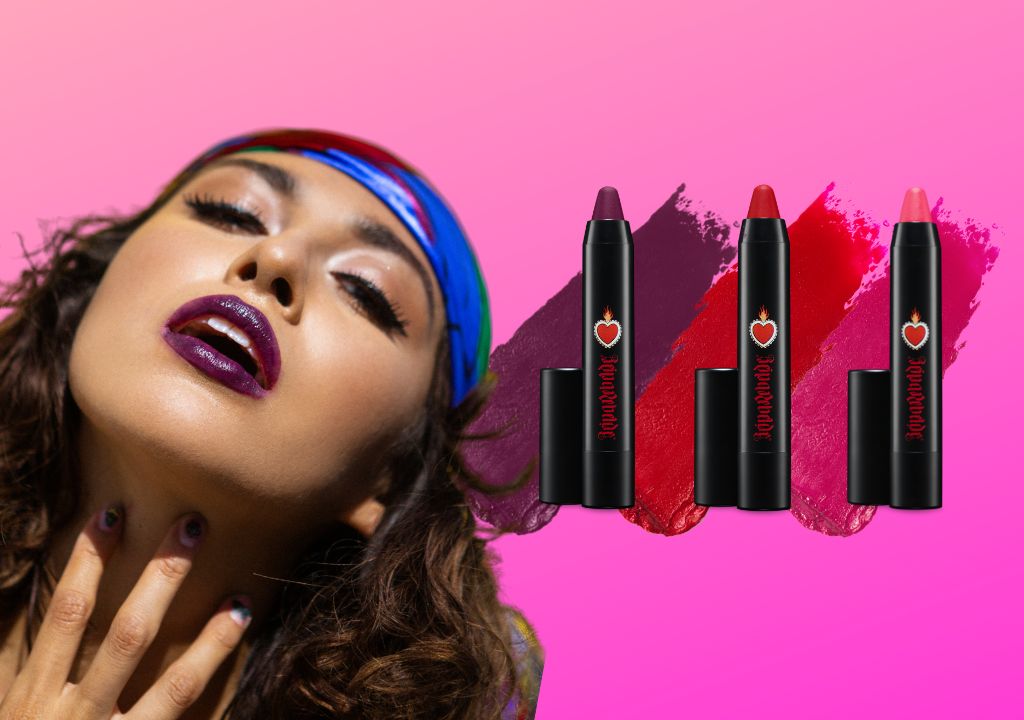 GET TO KNOW OUR LIP COLLECTION
(And use code: LIPSTICK at checkout to get BOGO 50% on all lips through July 31st, 2022)
Our best-selling nude lipstick in La Jefa honors your power, grit and lady boss magic. This beautiful shade is flattering on all skin tones and delivers a full-coverage, high-density mauve nude. Get your hands on a bold lip in La Jefa nude lipstick soon, it's selling out fast!
Our award-winning red lipstick in Brava delivers the perfect energetic red that is equal parts rebel and queen. Super polished and always defiant. Brava is the perfect red lipstick for all skin tones, and may be the only red shade you'll need. 
Rosa Salvaje lipstick is a long-wearing, hot pink lipstick in a beautiful satin finish that is the best bright summer lipstick and alternative to classic red lipstick. Wear it alone or topped with your favorite lip gloss. 
Fresa is our sleeper hit, berry shade that is as versatile as red lipstick. The warm berry shade has full coverage and a satin finish - ultra feminine but still makes a statement.  Act now! - there's only a handful left.
Moreton is a deep purple lipstick shade. This shade works perfectly for fall lips or creates an ombré lips effect when blended with a nude lipstick or a nude lips gloss. You can wear it alone or top it with your favorite lip gloss.
Lip Brilliance in Malinche is a rich and fierce red lip gloss with a bit of shimmer. Full coverage and long-wearing with a comfortable pillowy feel that will not dry out your lips. Best of all it has our signature sweet mint flavor that every Reina loves.
Virgencita is a deep warm-rose nude lip gloss with a slight shimmer and pillowy wear that won't dry out lips. It looks beautiful on every skin tone. This gloss is your every day, everywhere lip product. Get yours soon, this one is selling out!
Enchufada rose bronze lip gloss gives your lips an epic glow that is perfect alone and even better layered over your favorite nude lipstick. It flatters every skin tone, and feels like a hint of summer in a tube.  
Bomba is the lip gloss that will give you the best version of your natural lips.  A gorgeous mauve shade without shimmer, Bomba gives your lips a luscious, pillowy bombshell effect that is downright addicting.  Wear it alone or over your favorite nude lipstick - we promise, this shade will be on high rotation.