Destination 📍Ciudad de México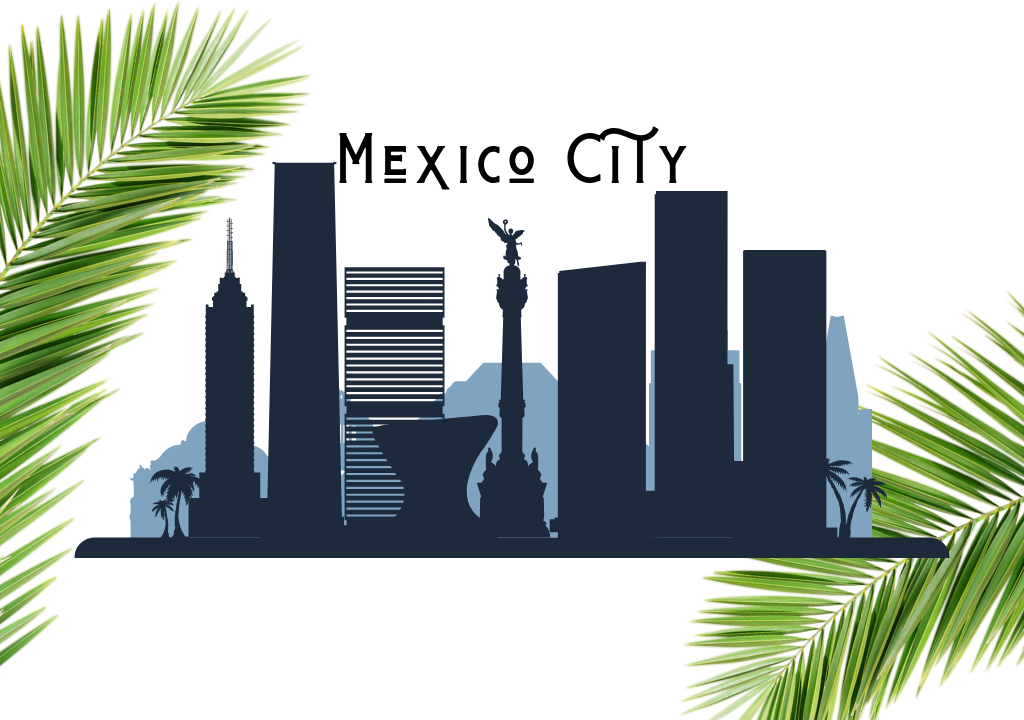 Mexico City is one of our favorite summer destinations! This enchanting city will leave you gasping for air  - the altitude is insane - but the fine Mexico City cuisine, never-ending tequila and mezcal, and cultural highlights will remind you how close you (actually) are to heaven.
If you've never been, you may have heard about the world-famous traffic.  Truth be told, it makes LA look easy, but the upside is that everything runs on Mexican time.  Meaning, you can never really be late to anything, because nothing runs on schedule. And if you're late, guess what, so is everyone else. 
Our Favorite Places!
Spend the day with Frida or experience the Diego Rivera murals. Or even better, take one of the many walking tours offered that guide you through the hidden pockets of street art and murals around the city center.  Stroll through Roma or La Condesa neighborhoods and their many parks, full of fluffy, well-behaved dogs. If you have a day to spare for a field trip - trek out about 25 miles from Mexico City to the Teotihuacán Pyramids. This UNESCO World Heritage Site will likely be packed with tourists - you should go anyway. 
On Sunday, you must try to hit La Lucha Libre at Arena México.  By far, the best  $5 you'll ever spend. We promise! Mexican wrestling theatre at its finest, with the most passionate crowd of fans you've ever heard.  The cerveza is cheap and the snacks are spicy and plentiful. Make sure to pick up a souvenir from any of the street vendors on your way out.  Please report back and let us know which Luchador legend reflects your inner spirit - El Santo or Mil Mascaras?
Places to Eat: 
Too many places to eat that will make you never want to leave, just don't eat any street food.  JUST. SAY. NO. You'll thank us. Here are two of our favorite places that can't be missed -- amazing food, service, and incredible people watching guaranteed.
What to Wear: