Tips for Using the On Your Face Finishing Powder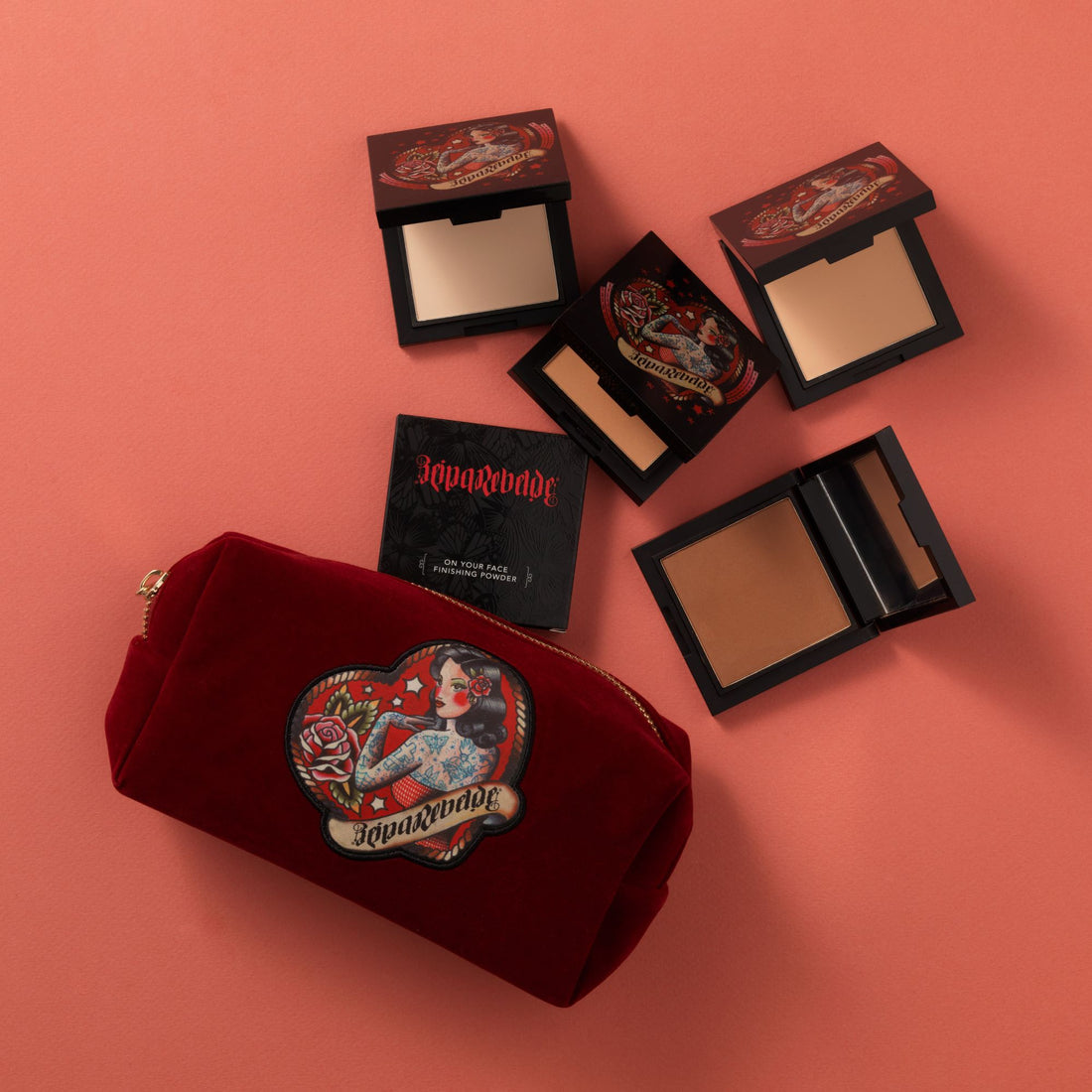 A finishing powder like the Reina Rebelde On Your Face Finishing Powder is essential to creating flawless makeup.  With many powders available on the market, it is important to know that all powders are not created equal, which can leave a different effect on the skin. From ultra flat and matte, to sheer and translucent, choosing the right formula of powder to set and finish your makeup can produce long lasting, smoother looking skin.  Read on and watch our quick tutorial here. 

Consejo 1: Don't hesitate to incorporate a finishing powder into your makeup routine!
The Reina Rebelde On Your Face Finishing Powder is a luxurious finishing powder enriched with Rose and Avocado Oil to give a velvety soft, second skin finish.  Setting makeup with a powder like this will control oil throughout the day, keeping the face looking and feeling fresh without making the skin look chalky.   This powder formula will glide seamlessly over bare skin, tinted moisturizer or liquid foundation and remove any streaks by setting down the hydrating layers of makeup, creating the perfect canvas for blush and highlights.  
Consejo 2: Finishing powders are versatile and easy to use!
With four finishing powders to choose from (Perla, Almendra, Cafecito, and Canela), these shades can cover a wide variety of skin tones to perfect and set, brighten, or bronze by using any powder brush or a powder puff.
To use the powder, apply your makeup using liquids and creams first. 

For the best results, the technique is all about powdering with a purpose. 

Using a large powder brush, swirl into the On Your Face Finishing Powder and sweep through the t-zone, around the mouth and softly over the cheeks for the most natural look. 

Grab for a lighter shade and strategically place under the eyes, through center of the nose for a brightened cloud skin finish.

The powders can also be used under and/over bronzer and blush allowing for seamless buildable looks.

Natural healthy skin has a variety of textures that create dimension, so keep in mind that powder does not have to be applied to every area of the face to set for a flawless finish. 

This finishing powder is light and airy making it the perfect formula to take for touch ups throughout the day.  
By, Ana Siguenza, Reina Rebelde Pro Makeup Educator.  Follow her on IG @ana.m.siguenza