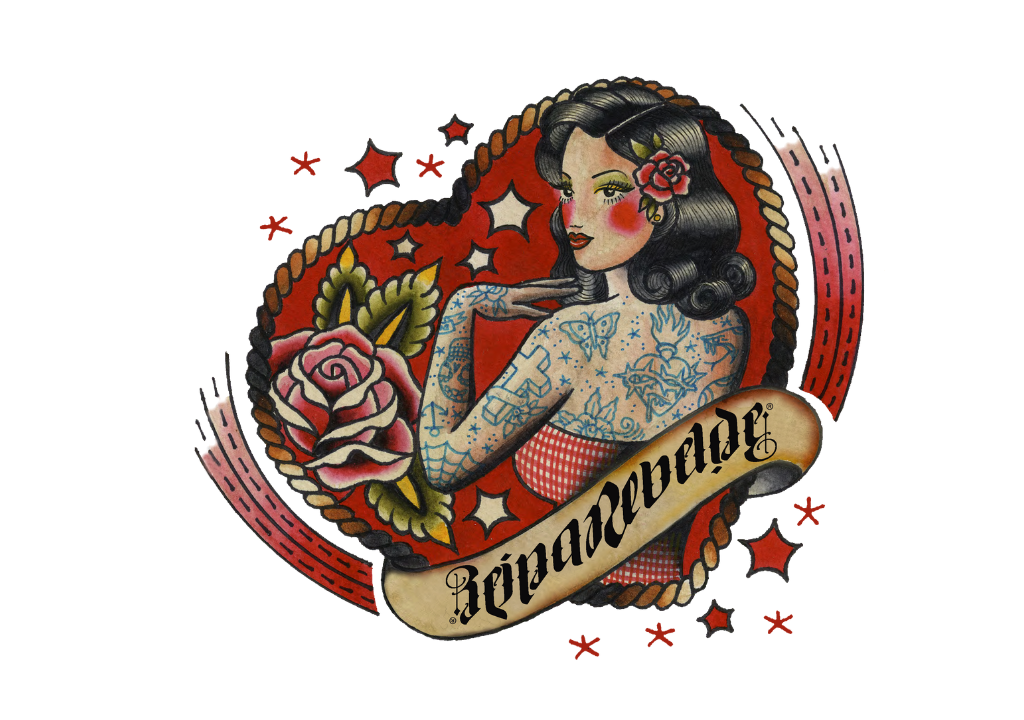 Reina Rebelde is all about celebrating, supporting and inspiring other women to thrive and be their most authentic selves. In true Latina form, I'm very superstitious about so many aspects of my day-to-day life, and I have personal rituals that I constantly stick to that reinforce the energy I choose to bring into my life.  I designed Reina Rebelde to bring transformative energy and blessings to you, through any means possible, including your daily makeup routine. There's so much positive and loving energy that we infuse into every product in the collection, so why not carry that energy with you when you get ready in the morning or when you're out for the day and need to to re-apply your lipstick? Our milagros (blessings) appear all over our products from the tattoos on our Reina Rebelde Chica to the small details on every shade in the line - all of which were inspired by the milagros that have brought me the most potent blessings in my life.  Every time you enjoy a Reina Rebelde product, we hope you feel the buenas vibras we are sending your way!

The Flaming Heart: Love and passion speak the truth of our innermost desires. The flaming heart reminds you to always follow your corazon first!
The Skull: Life is a sacred and limited experience, and it is important to honor your ancestors and their wisdom as you pursue your own journey.
Rose:  A blessing of the constant process of becoming, transforming, and flourishing.
Butterfly: You're always on a path of personal transformation, and every step you take will reveal a brighter, more authentic version of yourself.
Sun/Moon: You're always channeling both dark and light, shadow and brightness, your Reina and your Rebelde. Owning this sacred duality is where ALL your magic shines.
Hand: Always live and speak your truth, and you will attract the friendships and love that are truly meant for you.
Cross Dagger: The inner strength and courage that push you to take bold steps in life will require you to also shed old versions of yourself so that you can transform into who you are meant to become.
© 2022 REINA REBELDE. ALL RIGHTS RESERVED.